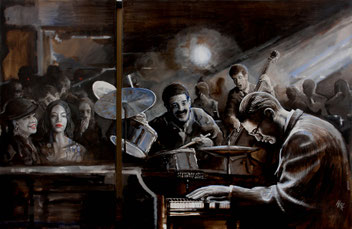 Sunday at the Village Vanguard
                 Trio Bill Evans
              25th of June 1961
Bill Evans – piano, Paul Motian – drums, Scott La Faro – bass
Orrin tells his wife Elsa that his friend Bill is playing 'Waltz for Debby' …
Their daughter Debby is in love with Scott. This Sunday afternoon is the most vivid, inventive and inspiring  performance the trio Bill Evans did ...  Ten days later Scott La Faro died in a                                                                                                                                         car accident.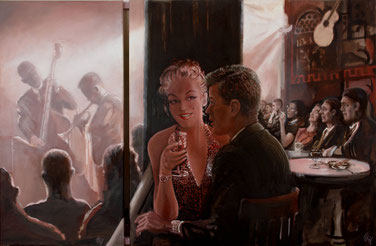 NEW YORK
                1958
The popularity of Jazz is still rising.  Hotspot is the Jazzclub VillageVanguard.
In july, augustus and november that year the Miles Davis Quintet is performing for a multicoloured audiance from all over the U.S. Depicted are Miles Davis trumpet with Paul Chambers on bass. 
COMEDIA dELL `ARTE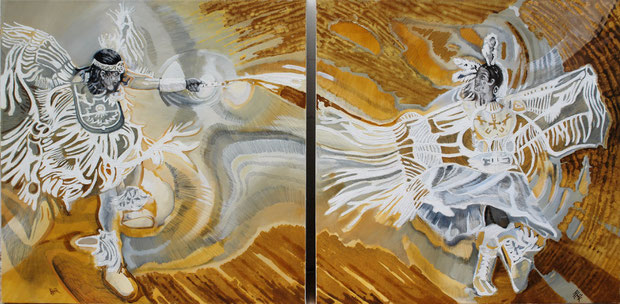 Indian Ritual Dance - oil with graphite on canvas - 165 x 81 cm